Fabric Depot has an wide assortment of specialty elastics for lingerie, swimwear, leotards, dance and skate costumes, cosplay, etc. They come in various widths and styles for interor and exterior use, including decorative sequin trims and fold-over elastics in a range of colors. Orders are 5 yard minimum for all elastics.

Sample Sets Available $2 USD to $4 USD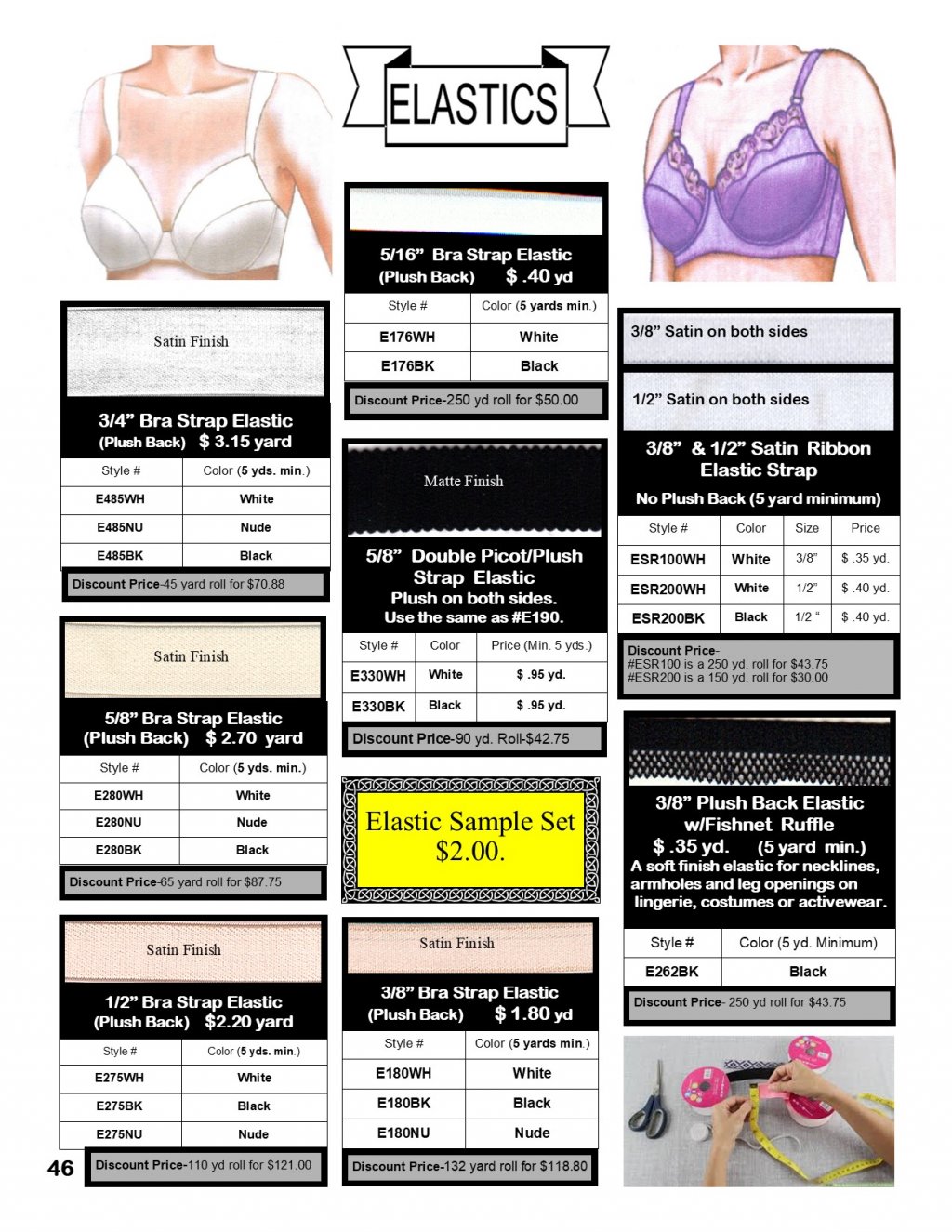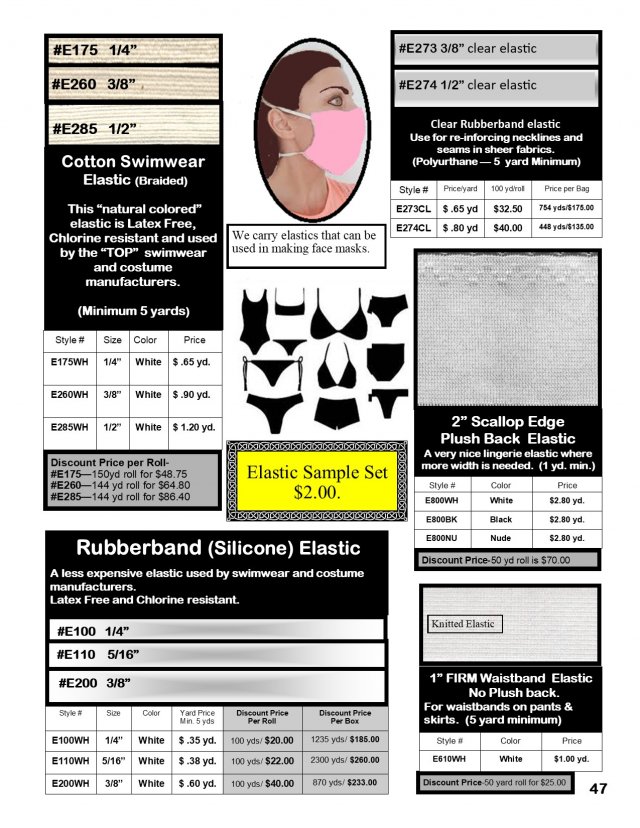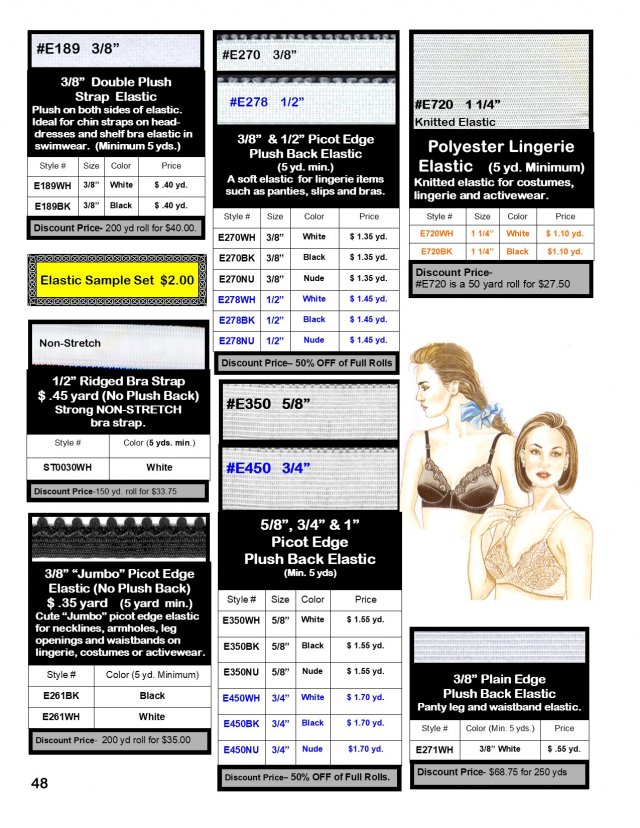 Fold -Over Elastic Sample Sets
$2.00 for 5/8"

$1.00 for 7/8"
$2.00 for 9/16"
$4.00 for 1"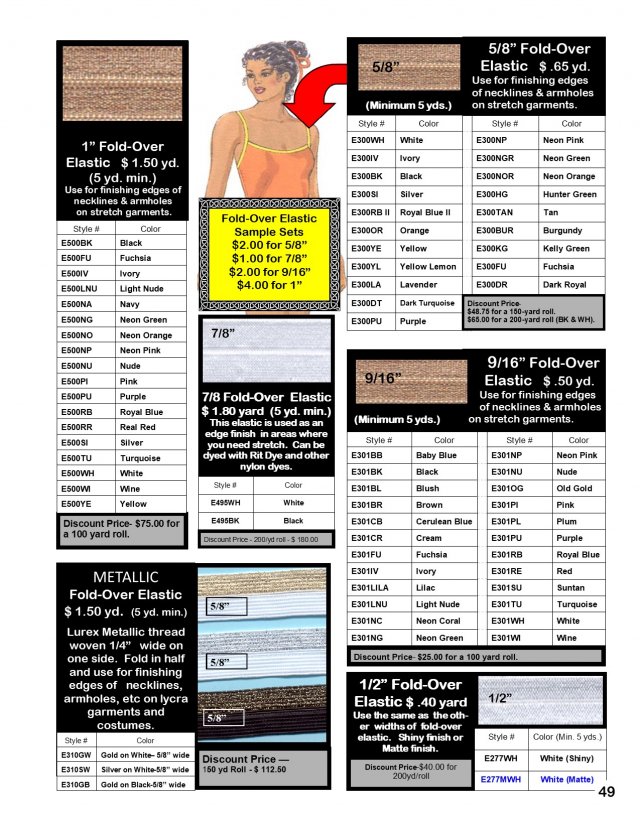 Elastic, Satin Finish, Picot Edge, Fold-over, FOE, Bra Strap, Fancy Elastic

We try to ensure accurate pricing and product availability on the website but errors may occur. Customers will be notified at the time of order placement if an error or price change has occurred.